There are no upcoming events at this time.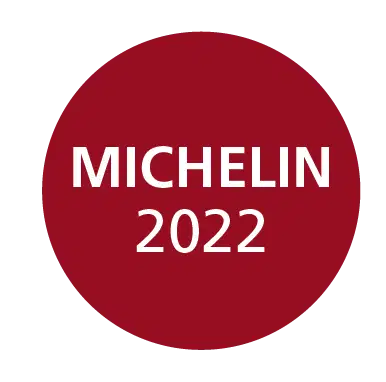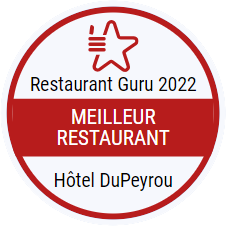 An exceptional moment… in our gourmet restaurant
Treat yourself to an exceptional moment for your taste buds at the table of Chef Edmond Bavois in our gourmet restaurant in Neuchâtel in one of the most beautiful settings: that of The DuPeyrou Hotel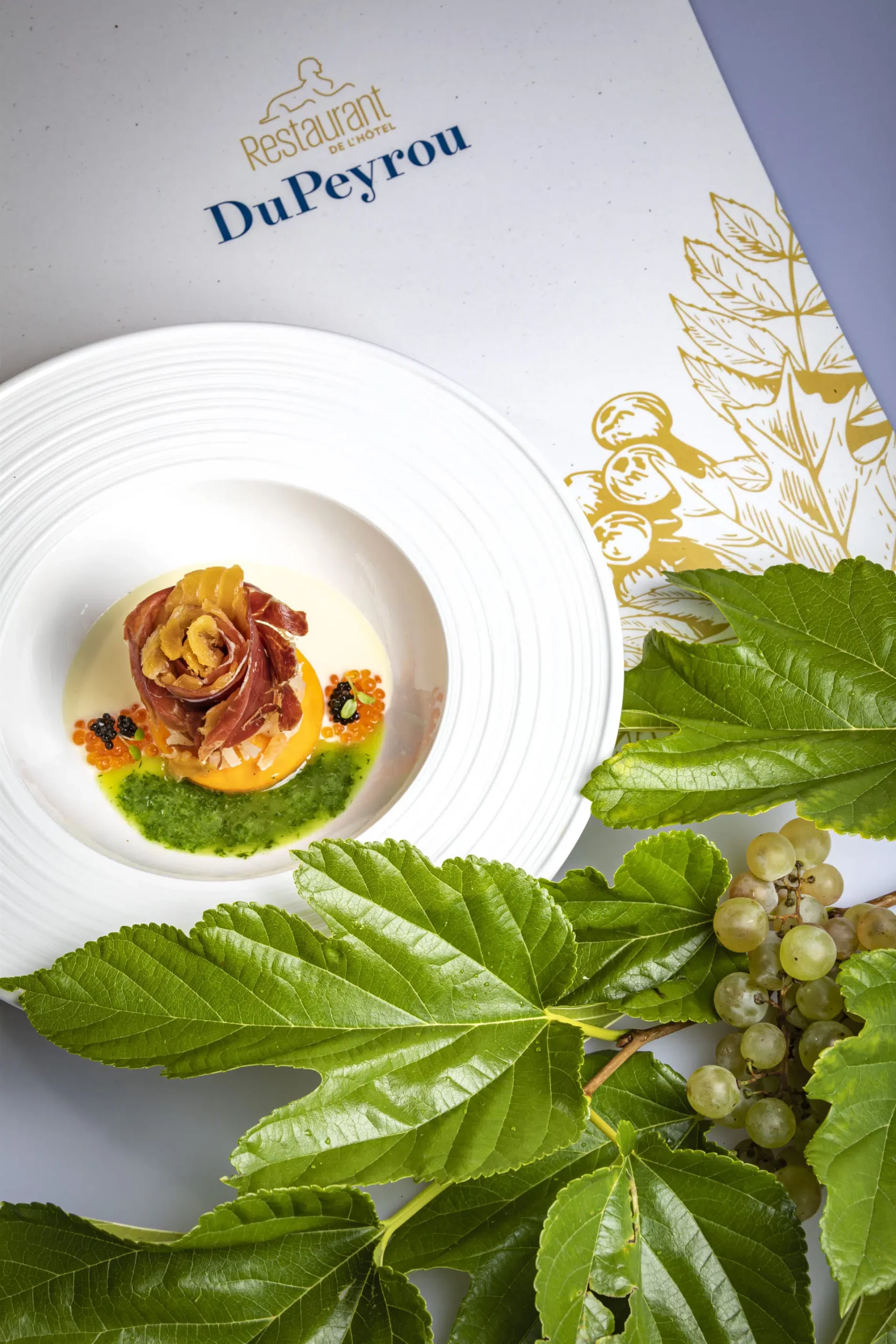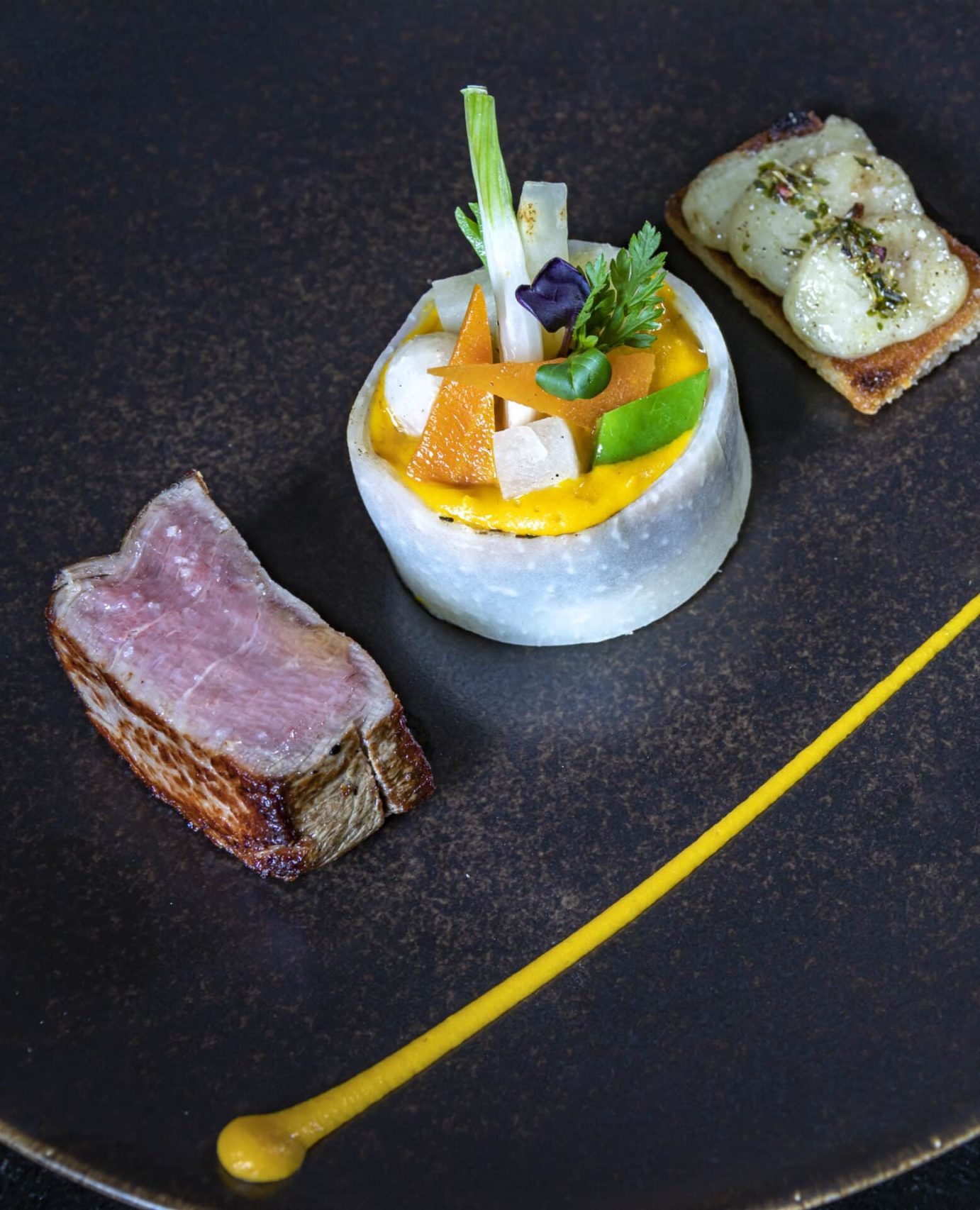 Create your own à la carte menu, or let yourself be tempted by one of our tasting menus
We have put together a tasting menu for you with seasonal colors and flavors. Our tasting menu changes every first Friday of the month. It is up to you to compose your menu according to your current desires; which can be enhanced with a glass of wine to pair perfectly with the dish.
In the heart of a place steeped in history
A palace, witness to a thousand stories
The Hôtel DuPeyrou was built in the 18th century, from 1765 to 1770-71. It bears the name of its creator, an independent spirit who was linked in particular with Jean-Jacques Rousseau. It was he who, after the death of the writer, published in Geneva, in 1788, the first complete edition of his works. In 1790, he again published the second part of the "Confessions" in Neuchâtel. French by origin, Pierre-Alexandre DuPeyrou was born in 1729 in Suriname (Dutch Guiana), where his father was an advisor to the Court of Justice.